We are happy to discuss the benefits you can achieve with custom window treatments.
There are many reasons you might need or desire custom window treatments. Whether you have nonstandard size or shape windows or you just want something unique, you can count on us at J Ross Shutters and Blinds to work with you to dress up your windows in style. We take the time to learn what your objectives are so that we can make the appropriate recommendations for the perfect custom window treatments for your Alpharetta, Georgia home.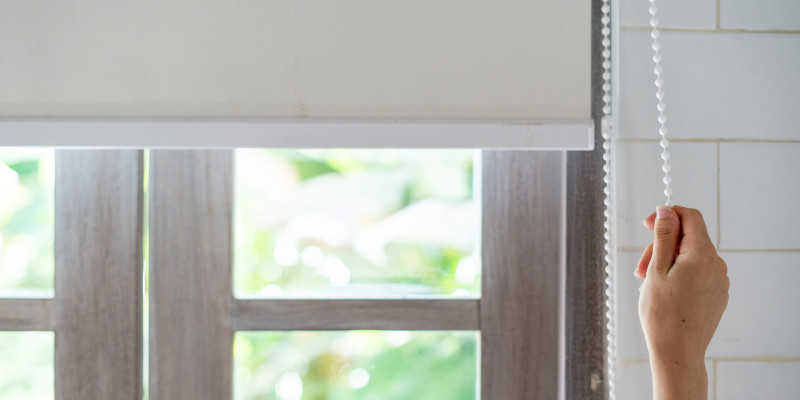 We offer customization of a variety of types of window treatments, including blinds, shades, and shutters in various styles. We'll go over the features that are available, including cordless options with motorization. We'll also discuss the benefits you can accomplish with custom window treatments, such as adding value to your home with custom shutters and adding aesthetic appeal to transform any room.
We offer a great selection of products that are locally manufactured and come with a limited lifetime warranty. With 15 years of experience in window treatments, we are confident that we can bring your vision to life or help you see your new windows in a new light. Whether your goals are mostly functional in nature, totally aesthetic, or a bit of both, rest assured that we'll accomplish them with the perfect custom window treatments.
If you have questions about custom window treatments or would like to schedule a free consultation to learn more, don't hesitate to reach out to us.
FAQs About Custom Window Treatments
At J Ross Shutters and Blinds, we offer custom window treatments that are stylish and one-of-a-kind, allowing you to improve the look and function of your living areas. Unlike store-bought options, our custom treatments are made to your exact measurements, so they will fit your windows perfectly. Over the years, we've been asked many questions about custom window treatments. A few of the most common ones are listed below.
Why should I get custom window treatments instead of ones that are already made?
Custom window treatments have many benefits, such as fitting your windows perfectly, flowing with the style of your home, and letting you pick the best materials for your needs. Compared to mass-produced choices, are also often better at keeping heated or cooled air in and light out.
What kinds of custom window treatments are there?
We offer window treatments in a variety of styles, including blinds, shades, and shutters. Each type has its own benefits and can be changed to fit your wants and preferences.
Can I get custom window curtains that match the rest of my décor?
You can choose from various fabrics, colors, patterns, and styles to match your home décor. We can also help you determine what matches best to ensure continuity and visual appeal.
How much do custom window treatments cost?
The price of custom window treatments can change based on the materials used, the size, and the style. Our team will assess your needs, gather measurements, and provide you with options so you can choose something that fits within your budget.
---
At J Ross Shutters and Blinds, we can install custom window treatments for customers in Canton, Alpharetta, Atlanta, Buford, Cumming, Milton, Roswell, and Woodstock, Georgia.
Similar Servces We Offer: